Reasons for Building collapse in Kenya.
Reasons are whereby the developer does not ensure that the design team comprising architect, quantity surveyor, structural engineer and services engineer are involved in the supervision of the actual construction.
All the buildings that have collapsed in Kenya did not have architects and engineers involved in the supervision of the actual construction.
Other reasons could be that the Government, through the County Government planning departments that approve buildings, do not enforce the developers to have architects and engineers in the supervision of the building. The enforcement by the Planning department is mainly in the design part whereby the drawings need to be stamped and signed by the architects and engineers. This should also go a further step and ensure enforcement of involvement of architects and engineers during the actual construction.
Government institutions involved in buildings safety.
Ministry of Lands and Housing.
This Ministry licenses and regulates the Architects, Quantity Surveyors and Structural Engineers. This ministry also registers building contractors.
County Government Planning departments. These departments approve building construction works.
Research.
I have personally documented some buildings that have recently collapsed in Nairobi to find out why they collapse and what can be done to prevent this.
See the documentation here
http://www.a4architect.com/2011/09/18/why-buildings-collapse-in-kenya/
http://www.a4architect.com/2011/06/20/why-the-langata-southern-bypass-building-collapsed/
http://a4architect.wordpress.com/2012/06/14/why-the-mlolongo-building-collapsed/
http://www.a4architect.com/2012/02/06/why-the-mwikikasarani-building-collapsed-and-how-to-prevent-this/
Advice to potential tenants.
Potential tenants can counter check if the building design was done by registered engineers at the County Government planning department. This information is usually kept public at the planning departments.
Potential tenants can get the contacts of the engineers and architects and confirm from them if they participated in the day to day supervision of the building.
An assurance from the architects and engineers involved in the design is good enough for a potential tenant to feel safe.
Kenya Government can borrow from Australia and New Zealand , who are very strict on enforcement of building safety due to the numerous earthquakes in their locale.
Today there was an Earthquake in New Zealand whereby there were no casualties even though the earthquake was very strong, 6.3 on the Richter scale.
The most notable damage was a new sculpture erected to publicize the movie Hobbit, fell at a restaurant where luckily, no one got injured.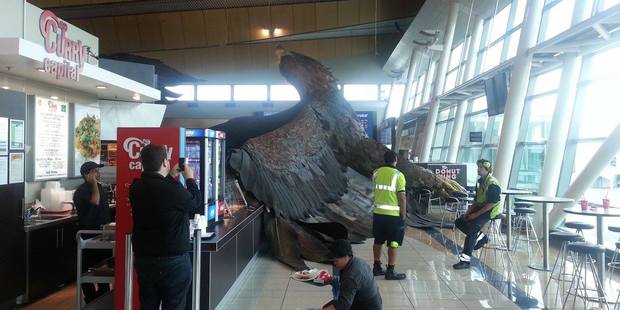 http://www.nzherald.co.nz/nz/news/article.cfm?c_id=1&objectid=11189343
Kenya's strongest earthquake hit the Subukia/Nakuru area over 70 years ago. This means that there can be a possibility of a severe earthquake within this region. Therefore, buildings safety should not be taken lightly by the County Government responsible with ensuring the safety of Kenyans.
Francis Gichuhi Kamau, Architect.
info@a4architect.com