Gabbion walls are used to retain soil from steep embankments . They are also used to create extra strong walls for buildings.
They are usually 2 meters long by 1 meter high by 1 meter wide.
For retaining wall structures, its best to step them by 1 foot depth.
Buildings such as the Fort Jesus have been built using stones that are roughly the same size asgabion walls, placed on top of each other without cement mortar bond.
Gabion walls have the advantage of not using cement mortar to join in between.
An Italian family known as Maccafferi patented a particular method of making Gabions , known as the maccafferi gabion. This was in 1893.

Gabbions can also be used for interior decorations.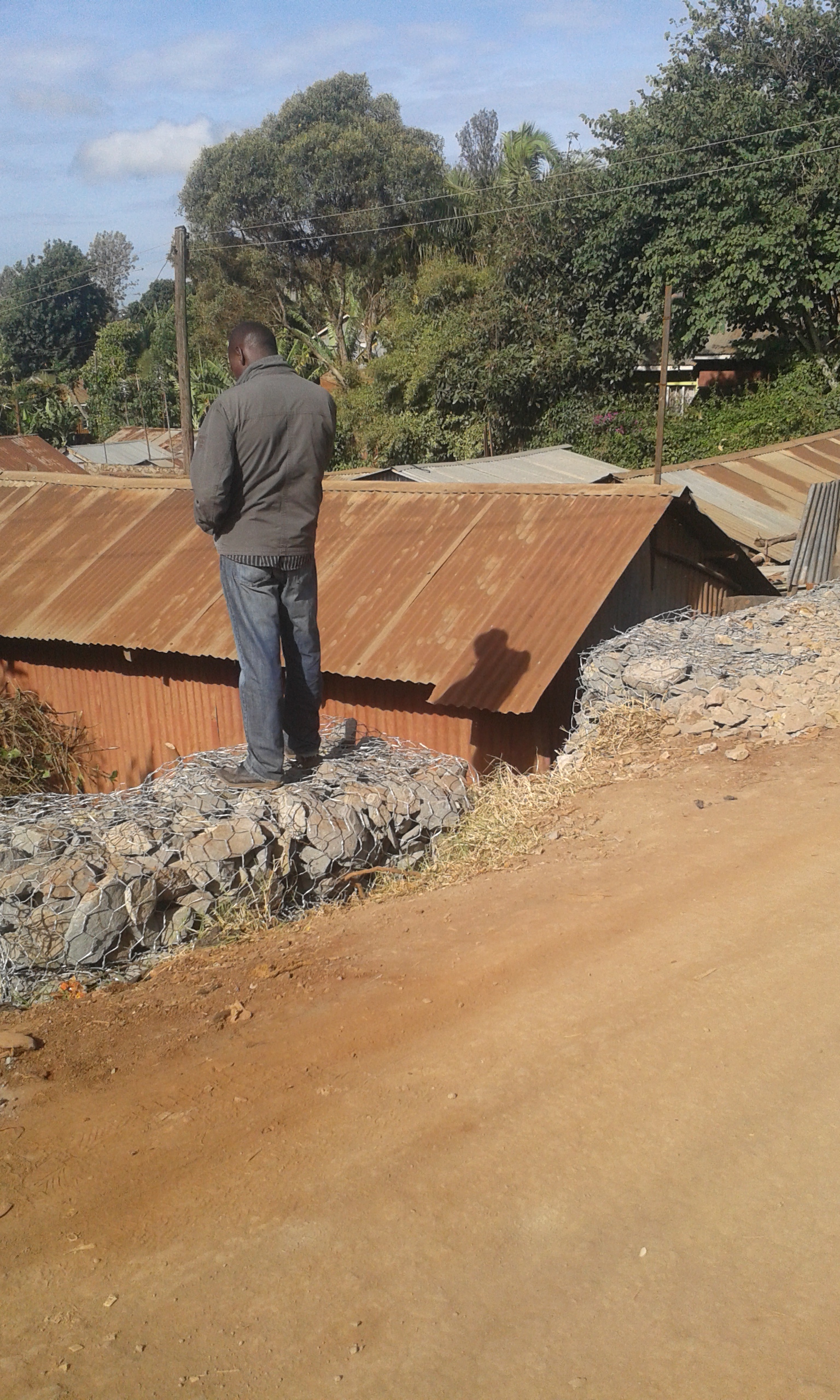 They can also be used to construct interesting sculptures and works of art too.

Some gabions are infilled using wooden logs.
Gabions are an innovative way of decorating outdoors.

In areas where there are plenty of stones, gabion walling can be used so as to reduce the cost of cement for joining .

Francis Gichuhi Kamau, Architect.
info@a4architect.com
0721410684