Container Housing is becoming increasingly common in Kenya, with cost of constructing shooting above the roof.
Containers are custom made to be 2.4m wide, which is narrow. To create better interior space, they can be added side by side to be wider.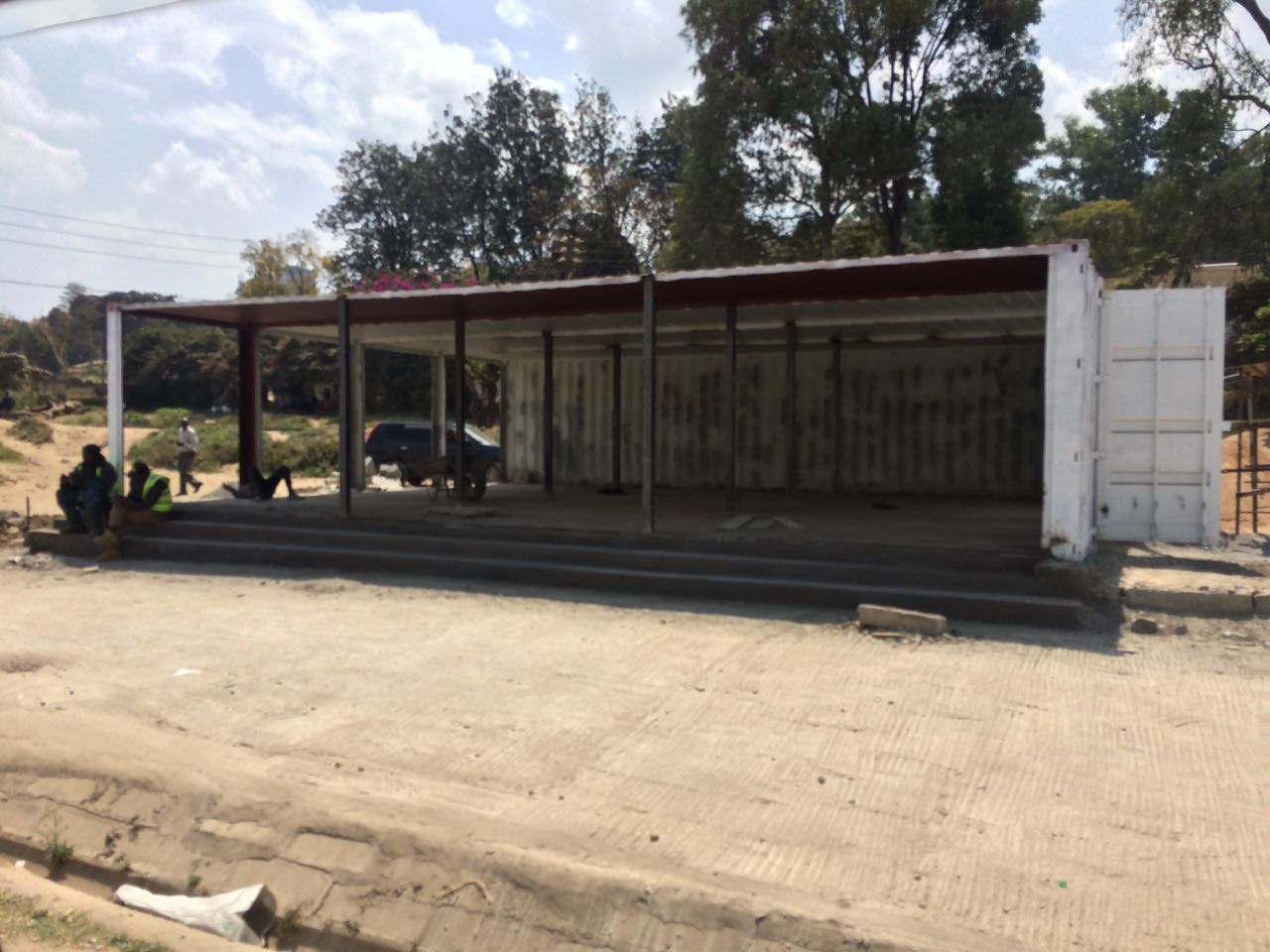 Vertical stacking.
Container housing has an advantage of being able to be stacked vertically high, making use of vertical space.
They also have an advantage of being secure and burgler proof, which is a very strong factor for business premises which usually require alot of security.
a4architect.com can design the spaces to fit the user requirements, whether residential, hotel, shops or offices.
Sizes.
Containers come in 2 basic sizes, 20 ft or 40 foot long. There is also the high cube with is 2.7m high.
These are obtained once the shipping companies decide they are not fit to be used for shipping purposes, then sold out to the public for other uses. This means that all shipping containers being used for housing are 2nd hand after being removed off the shipping usage.
All shipping containers have registration numbers similar to car chassis numbers which can trace them back to their original shipping companies.
Insulation.
Containers need insulation to be habitable. The roof can be covered in a pitched iron sheet roof. The interiors can be insulated using MDF boards with insulating infill sandwiched in between.
The doors and windows can be made using steel or aluminium depending on the budget.
The floor can be finished using pvc or ceramics. Ceilings can be finished with pvc ceiling.
Electrical wiring and plumbing can be easily incorporated using service ducts. For wet areas, proper insulation can be achieved through use of PVC materials for the walling and doors, and through use of shower trays for the shower area.
Exterior walls will need an occasional coat of paint to prevent rusting.
Proper cross ventilation design is needed to ensure that internal air quality is good since in some instances, the containers might have transported hazardous goods hence need for adequate ventilation.
Architect Francis Gichuhi Kamau.
info@a4architect.com