Earth bag Houses are made using normal soil available on each and every site. The soil is moistened and put into bags and stacked upwards. The house can be dome shaped or with vertical walls. This style is very common in South America and is slowly moving towards other parts of the world.

Kenya.
In Kenya , we have the Permaculture Institute at Athi River with courses on how to build with earth bags. http://pri-kenya.org/?p=2317
We also have Orkid Studio Architects with an earthbag building project in Nakuru.
https://inhabitat.com/orkidstudio-builds-passive-solar-african-orphanage-using-earthbag-construction/
www.a4architect.com also has regular earthbag workshops at their site, a4a Gardens, off Ngong-Kiserian road https://www.facebook.com/a4agardens/
Advantages.
Earthbag buildings save construction costs by a big margin. The dome shape ensures that the wall also serves as the roof, reducing the roofing costs .
Use of any type of soil ensures that the main building material, soil, is easily obtained at a low cost.
The earthbag walls are 350mm thick, giving the house additional support . In earthquake prone areas around the world, earthbag structures have shown high ability to ensure stability.
The unique shape also helps to increase property value since the house itself can be used as a landmark to attract visitors especially in a resort-type establishment.

Waterproofing.
Use of bitumen based paint before cement plaster ensures the building stays water proof and will not allow rain water to sip through during rainy seasons.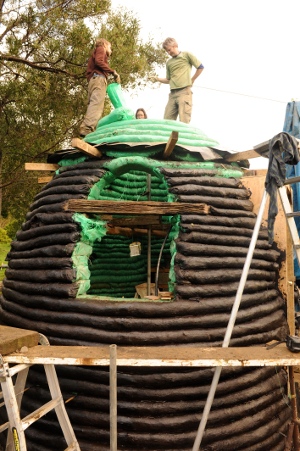 http://www.earthbagbuilding.com/projects/9daydome.htm
Style.
The unique dome shape allows for various styles and designs to be explored in the achieving of aesthetic appeal.
The minimalist style of construction of earthbags ensure a more cleaner, leaner look, since very few building elements are used compared to conventional building types that have ceilings, roofs, cornices etc where in earth bag types especially dome shaped ones, its only the wall that is the most visible element both inside and outside.
For design, construction and training on earthbag technology, visit https://www.facebook.com/a4agardens/
Architect Francis Gichuhi Kamau.
info@a4architect.com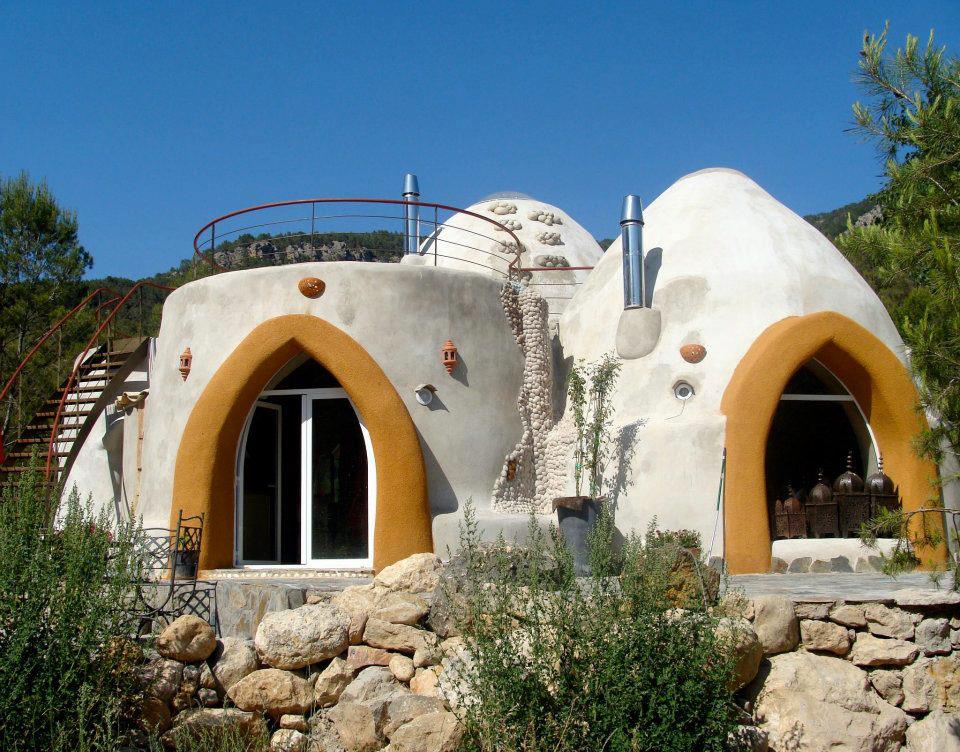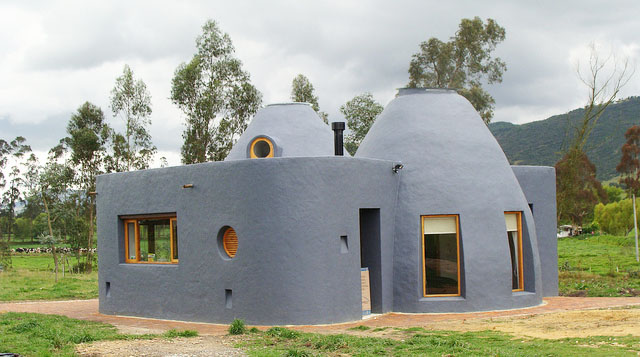 http://www.earthbagbuilding.com/projects/casavergarar.htm
http://mexico.solarhaven.org/earthbag-solarhaven2.html
http://205.186.161.206/magazine_content/urban-nomads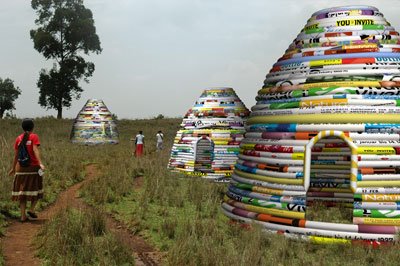 http://blog.greenhomebuilding.com/2008/09/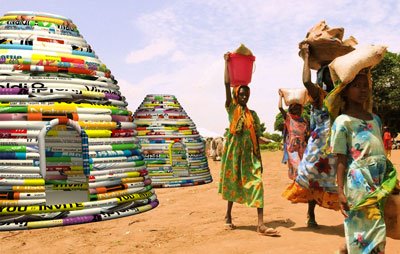 http://www.domoterra.es/blog/