Mabati gauge 30. costs 570kes for a 2m by 0.8m wide sheet.
Mabati Gauge 32 costs 470 for same.
This translates to kes 350 per m2.
Add cost of timber frame support, say 4m x kes 30 per foot.
Cyprus 2 x2 costs around kes 24 to kes 30 per foot. This translates to kes 100 per linear meter.
Assuming 1 square meter of mabati requires 4 linear meters of timber for support, this translates to kes 100 x 4 = kes 400.
Add labour/nails say kes 200
=kes 950 per m2
Lets calculate cost of stone wall per m2.
A machine cut stone, 6 x 9, costs kes 50 delivered to site.
There are 12 to 13 stones per m2=kes 650 per m2.
Add kes 200 labour/cement=kes 850 per m2.
From this, we can deduce a mabati walling is kes 100 more expensive than a stone walling around Nairobi.
Stone, apart from the advantage of cost, has several other advantages as outlined below.
1. its a better insulator. This means the house stays warm at night and cool during the day , unlike mabati which is too hot during the day and too cold at night.
This reduces comfrt levels of mabati houses hence lower rental income if ther are for rent.
2. Security.
Mabati houses are insecure in case of a burglar attack. This means owners of mabati houses will feel insecure and will also be at risk of loosing valuable goods due to the ease of breaking into a mabati house. This in turn leads to low rental income if its for rent.
3. Class.
Stone houses elevate the social class of the occupants .
Upcoming informal settlements.
New informanl settlements in Nairobi have already done their mathematics and are now using stone walling for their houses since this is the cheapest method of constructing a house.
A look at Njiru, Chokaa areas will show this use of stone for informal settlements.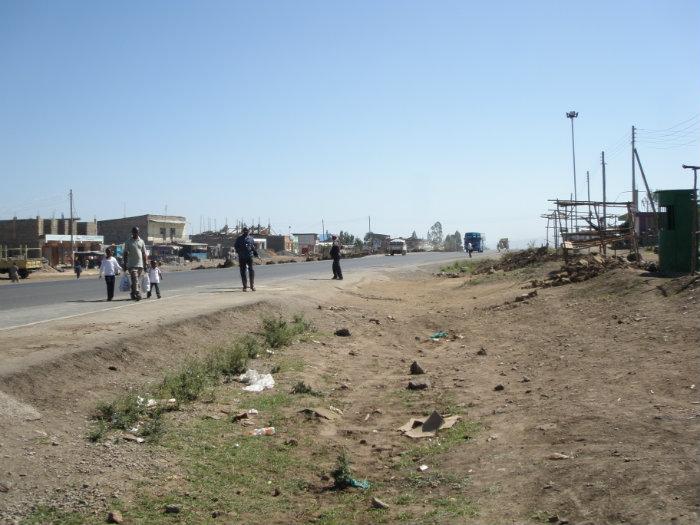 In other developed countries such as Australia, only a very few high income group can afford to live in stone houses.
Francis Gichuhi kamau, Architect.
info@a4architect.com