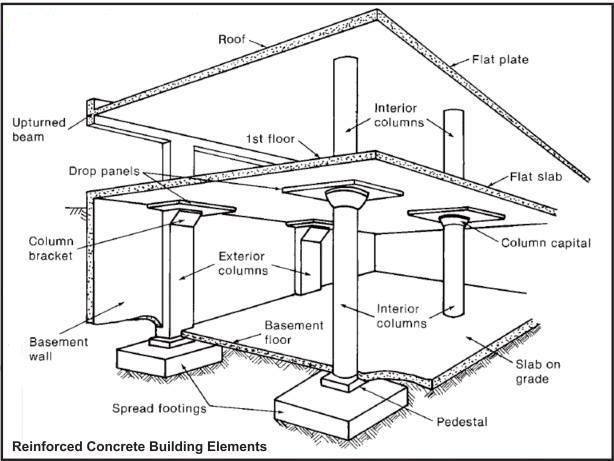 Reinforced Concrete Structures.
Columns.
Assuming a standard column width of 350mm by 350mm by 2.8m height, the volume will be 0.34m3, costing kes 7,000 including reinforcement.
Floor Slab.
Assuming a 150mm thick reinforced floor slab, this will cost kes 4000 including reinforcement.
Beam
Assuming 2 m length of beam, 350mm by 350mm cross section, this will cost  kes 5,000 inclusive of reinforcement.
Total cost for 1m2 of building will therefore be kes 16,000 for the structural frame using reinforced concrete.
Using Pre Engineered Steel Structure.
In Pre Engineered steel structures building frame, the columns and beams are made of steel.
The World Trade Centre Building in USA had a column and beam structure made of steel as opposed to the usual structures in Kenya which are mostly made of concrete reinforced with steel bars.
This structural frame costs kes 10,000 per m2 without the floor concrete slab. If the floor slab is added, the cost comes to approximately kes 13,000 per m2, which is slightly cheaper than reinforced concrete frame.
This pre engineering building is slowly gaining traction in Kenya with the completion of Lenana Hotel in Nairobi.
Aslo, completion of the Sifa Towers in Hurlingham has brought the use of Pre Engineered buildings into the Nairobi limelight.
For more details on Pre Engineered steel buildings , feel free to contact us below.
Architect Francis Gichuhi kamau.
info@a4architect.com